Window and Dash in the Car
More progress! The window and dash are both now fitted in the car. Shame you cant see much of them due to that massive Nankervis Performance Boats built engine thats in the way!
Final Engine Prep Completed
The team from Nankervis Performance Boats have been putting the final bit of detailed work on the Bronze Aussie engine this week. Wuth all of the final checks and balances now done engine wise the attention turns to the fitting of a new cool suit system, the undertray of the car and the rest of the body. The car is getting closer to being ready for Dry Lakes Racers AustraliaSpeedweek 2018 and as soon as it is ready we will have some photos up. We would like to thank our spons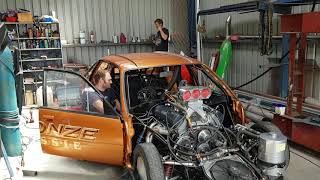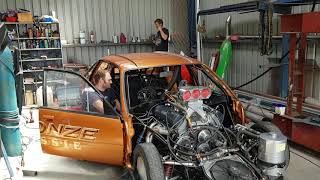 Bronze Aussie Hits the Dyno!
Bronze Aussie hit the dyno on Sunday. Check out the video of the team" just giving her a tickle". All went well on the dyno in the build up to Dry Lakes Racers Australia Speedweek 2018. The team was happy with the work on the dyno and now the car will go into the final stages of preparation for the event which kicks off on on the 12th of March. Check out our videos page for the video We would like to thank our sponsors Stub tec Nankervis Performance Boats Pedders Bendig